Range KANDEM LED
BELENOS LAMPES SPECIALES importsáKANDEM products on the french market.
KANDEM Leuchten GmbH
is a company of DR. FISCHER Group.

Interior and Exterior Lighting Design
KANDEM is your partner to respond with solutions to LED or conventional sources, projects focusing on both the standard lighting that special solutions tailored.
KANDEM offers innovative solutions with lighting equipment for virtually every area, for example:
shops, sports facilities, offices, governments, educational institutions, industry, outside, etc ...
Privileged cooperation links us with the DR. FISCHER LED GmbH, with whom we develop new solutions using LED technology.

KANDEM Product Range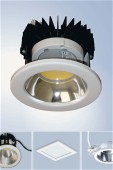 Architectural lighting: lights design, downlights, spotlights...
Design lighting, with LEDS and classics, recessed, ultra-thin, suspended, on foot
Lights with headband, round, to fast installation...
Lightings for the offices, for the administration,
Lightings for trades
Lightings for sport-rooms
Lightings for the industry
Insulated lightings
Outside lightings
Special Lightings
Services and advices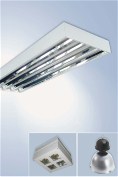 Of rapid decision-making, skilled employees and close collaboration with customers and with all the technicians at the headquarters of the group, all this can quickly find solutions for virtually all requirements.
With our wide range of lamps, many lighting solutions exist in virtually all fields of use, while fully respecting, and even more, DIN standards.
Consult our catalog : KANDEM LED
Architectural lighting
Design and very effective range of spotlights and interior lights, in LED or classic, recessed or in protrusion.

General lighting
Round wall lamps with shapes well curved for ceiling and wall. With their classic shapes, these lights nearly suit every ambiance.
Sport facilities lighting, gymnasium, swimming pool...
Lightings for sports facilities, particularly robust, powerfull, for big heights, validated according to the norm DIN 18032.
Various types of devices and emitters of high-quality light for the sportsmen, spectators, and referees.
Industry, halls and hangars lighting
Spotlights and lights for the lighting of big surfaces of the biggest heights. Spotlights and linear lights to fast and simple installations. Numerous possibilities of variations of reflectors and optics.
Damp places lighting
Damp places lighting, with corresponding protection-classes. These lights go into action everywhere, where must be calculated with dust and humidity.
Outdoor lighting
Strong and design spotlights and lighting for outside use, and for large surfaces inside, with LED or classics, white from several color temperatures and RGB.
Direct Contact
If you are interested in the KANDEM offering, please contact us by phone: +33 (0)3 29 38 55 38
or by e-mail: belenos@wanadoo.fr