Special lamps
Since 1993, BELENOS LAMPES SPÉCIALES has acquired experience and a reputed and recognized know-how in the world of special lamps. Partnerships putting the innovation, the rigor and a constant research of excellence at the foreground allow BELENOS LAMPES SPÉCIALES to propose you ranges of lamps and specific accessories today, answering all the needs in term of special lightings.
Discover our ranges of special lamps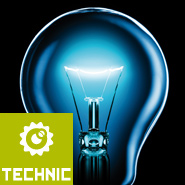 TECHNIC
PRESENTATION
Road signaling
DECO LED illumination lamps
Picture, projection, show
Medical
Maritime and fluvial
Railway
Aeronautics
Various Industrial-Technical

INFO ENVIRONMENT
BELENOS SPECIAL LAMPS and the group DR FISCHER are involved in the safeguard of the Planet, and in the lasting developments. The development of lamps, lights and spotlights with LED in all categories of KANDEM LED shows our determination for this goal.
With their energizing efficiency of 90%, the infrared halogen lamps are the most ecological sources of comfort or industrial heating.